Tableau signed MONTOYA. Seascape with Boats. Oil Painting on Isorel Panel.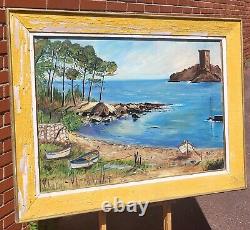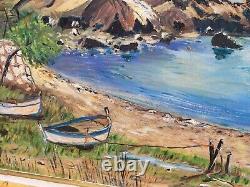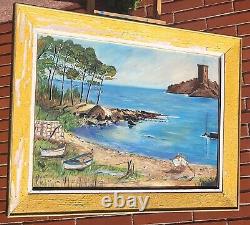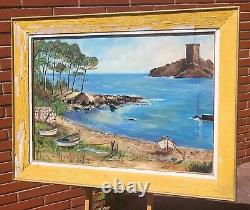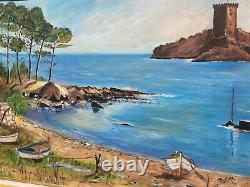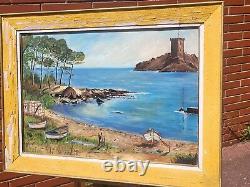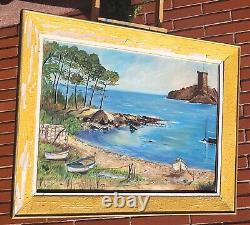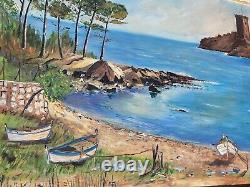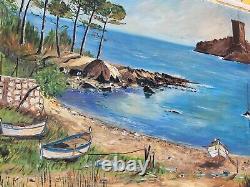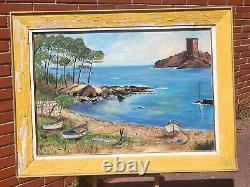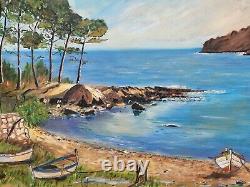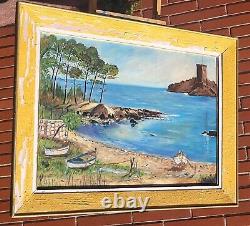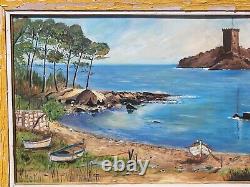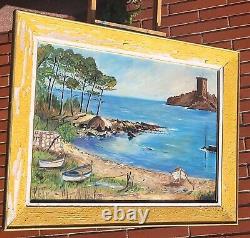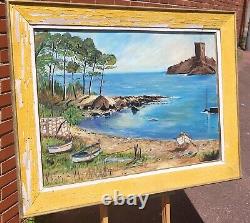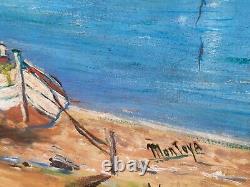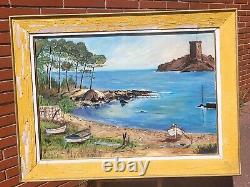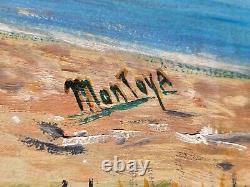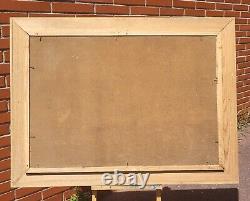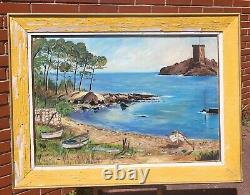 Large Tableau signed bottom right: MONTOYA. Technique: Oil painting on Isorel panel.
Dimensions oil painting on Isorel panel height 54 cm width 79 cm dimensions wooden frame to be restored (paint jumps on the entire frame) height 72 cm width 98 cm depth 3 cm.