Rare Very Beautiful Surrealist Painting on Wood Panel by Rubin Genia Art 1970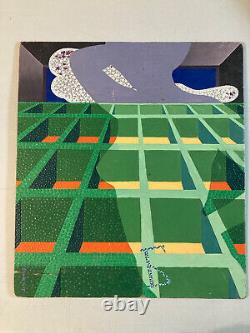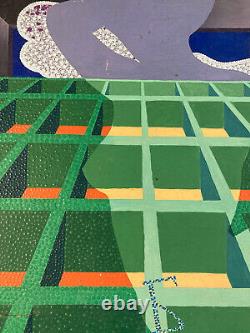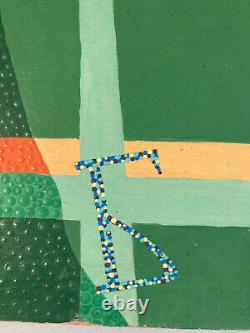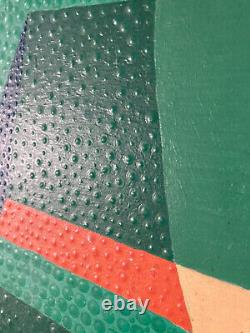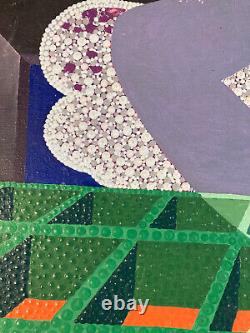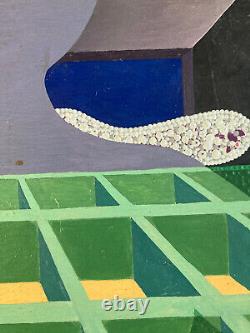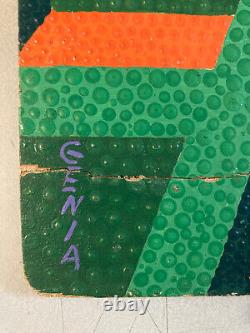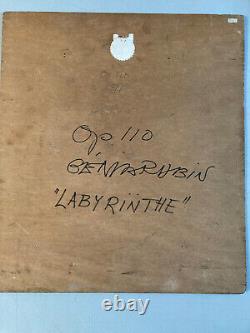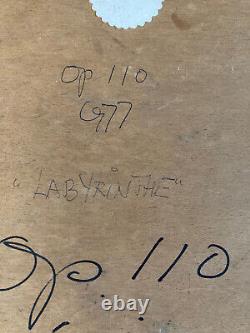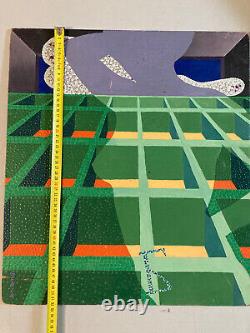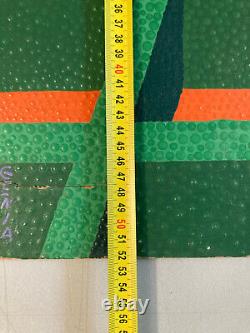 Note a crack in the lower left corner. Rubin left Russia in 1927 and initially worked as an assistant to cameraman Karl Freund in Berlin. He then studied photography at AGFA IG Farben. In 1929, Rubin moved to Paris where he worked as a still photographer at the Pathé film studios and as a portrait photographer. He was soon discovered and supported by Franz Wolfgang Koebner, editor-in-chief of the popular magazines Das Magazin and Elegante Welt.
In 1935, Rubin returned to Paris where he met Harry Ossip Meerson; after Meerson's departure for America, he took over Rubin's studio. During this time, Rubin photographed fashion for "Femina", Harper's Bazaar, and the Australian magazine "The Home". After the war, he met the English court photographer Baron (Stirling Henry Nahum); until 1956, he worked alternately as a "fashion guest photographer" at Baron's Studios in London and as a Parisian photo correspondent for the Daily Express. Rubin began painting in Paris during this period. Through his acquaintance with André Breton, he came into contact with contemporary painting in Paris and participated in the 1947 international surrealist exhibition at the Maeght Gallery.
In 1957, Rubin stopped photographing fashion and began taking pictures of parks, gardens, palaces, and art objects in France, England, and Italy for "Maison et Jardin" ("House and Garden", Condé-Nast). From 1959, he once again focused on modern painting, also as a collector.