Pierre Ambrogiani (1907-1985) Oil on wood. Artist's palette. V533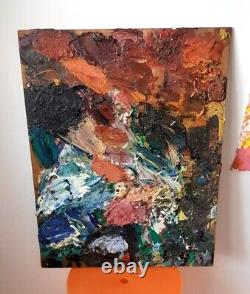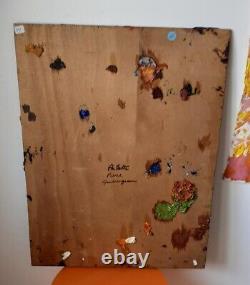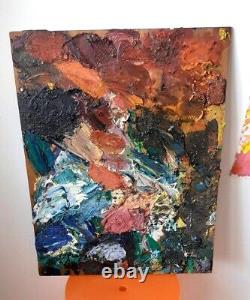 Dimensions 65 x 50 cm. FREE DELIVERY France European Union.
Other works by this artist available. For any information, contact us at tel: 06 81 01 49 19. This artwork is visible by appointment. Montfort Gallery, 1 rue de l'Horloge, 84600 Valréas. Is a French painter, engraver, and sculptor.
Pierre Ambrogiani was born into a modest family, who settled in the old popular district of Marseille. From the age of thirteen, he first worked at Marseille-Colbert as a messenger, then he became a postman.
An unavoidable figure, Pierre Ambrogiani is also a friend of. His studio is located on cours d'Estienne d'Orves, near the Vieux Port. He travels through the countryside with his car, which serves as his studio, painting on the spot.
He sets up a studio on quai Rive Neuve in Marseille in. Renowned for his vibrant color palette, he paints landscapes of the south, still lifes of fish. He also engraves numerous plates to illustrate books. In 1962, he decorates the church of the Immaculate Conception in Marseille with frescoes and stained glass windows. He is responsible for a postage stamp, Saint-Paul de Vence, in 1961.