Pair of Oil on Cardboard XIXth Barbizon Signed Cedoni Gilded Wooden Frame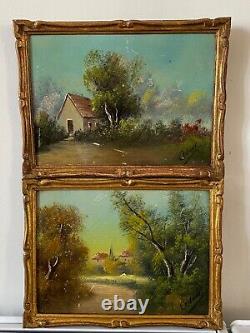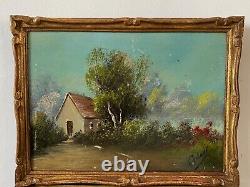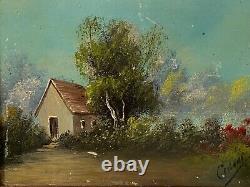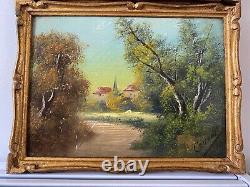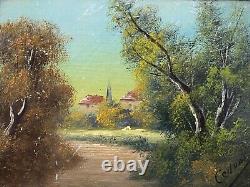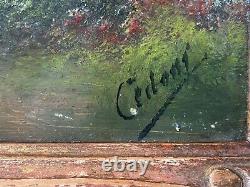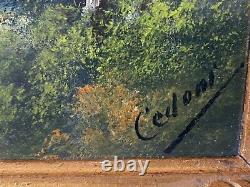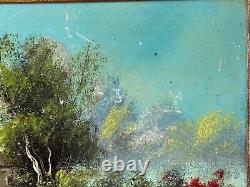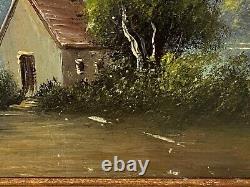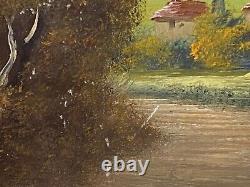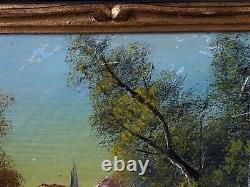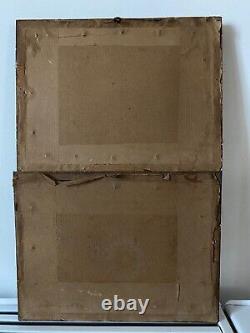 This pair of oil paintings on cardboard is signed Cedoni, probably an artist from the Barbizon school. They are from the 19th century and come with a golden wooden frame. Some rubbing, marks, and scratches to note.
Some wear on the gilding of the frames.