Painting XIX-Barbizon School-Landscape at Sunset & Herd of Cows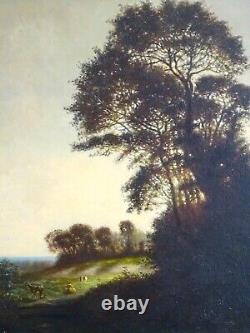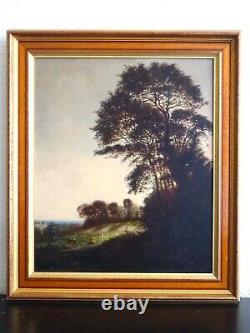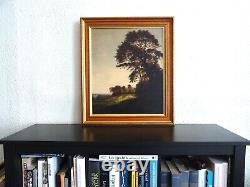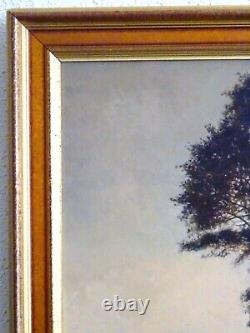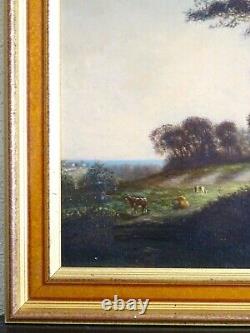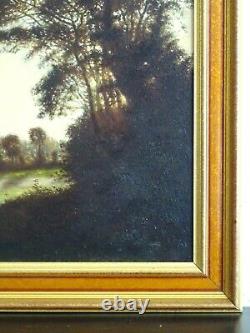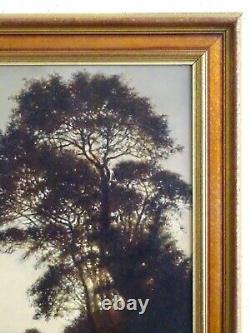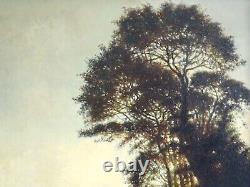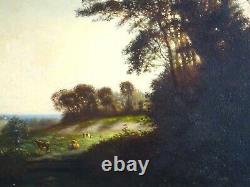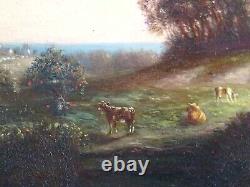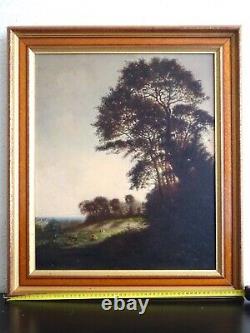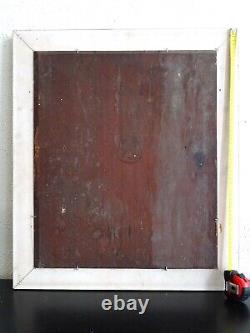 Beautiful painting (oil on wood panel), Barbizon School and dating from the 19th century. It depicts a landscape seen from the top of a small hill.
The artist set up at the edge of a wooded area, in the shade of the trees and facing a vast plain. In front of him stands a small herd of cows. One of them is grazing, the second is lying in the grass, and the third is facing a fruit tree, probably a small apple tree. In the distance, the outlines of houses forming a village can also be distinguished. The artwork is not signed, but its qualities leave no doubt that the hand that created it belongs to a talented artist.
It exudes a beautiful bucolic aspect through its subject, as well as a sense of tranquility. It shares similarities with some works by Camille Corot in terms of its wide and airy composition, but a parallel could also be drawn with other great painters such as Narcisse Diaz de la Pena and his mastery of light and shadow. Indeed, this difficult balance between heavy shadows and soft, penetrating light brings a lot of life to this piece and testifies to true technical and artistic skill. Dimensions: - 55 cm / 46 cm.
67 cm / 58 cm (frame). I remain at your disposal if you have any questions. More photos available upon request.
I'm able to understand English and to be understood. So, if you have any questions, you can contact me. Don't hesitate to visit and subscribe to my shop.