Old signed painting. Grazing cows. Oil painting on wooden panel 19th century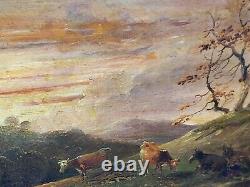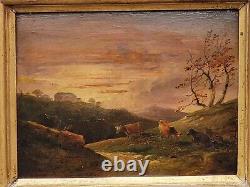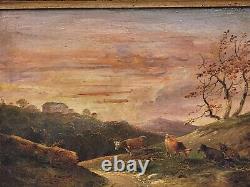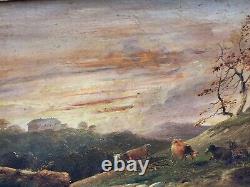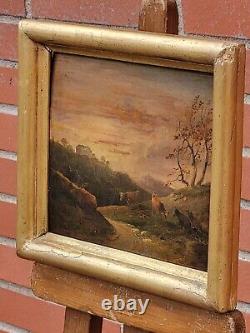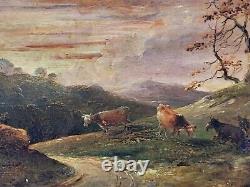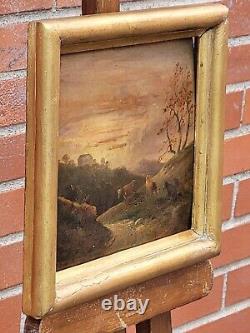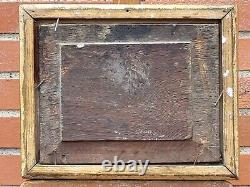 Old tableau signed in the bottom right. Oil painting on old wooden panel.
Original put up for sale by the artist. Dimensions of the wooden panel: height 18.5 cm, width 23.5 cm. Dimensions of the old golden wooden frame: height 23 cm, width 28.5 cm, depth 2.5 cm.