Oil on cardboard with a jasmine bouquet. Napoleon III frame in blackened wood and stucco.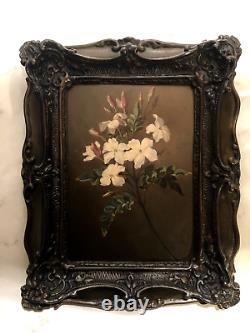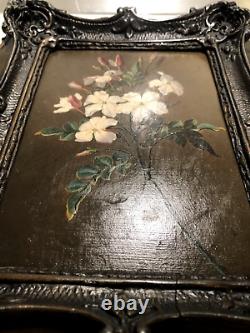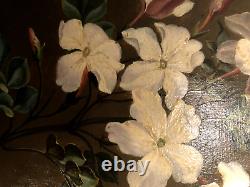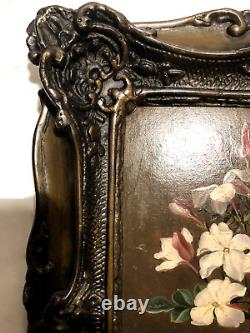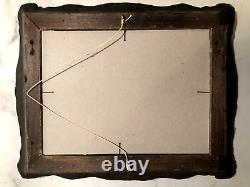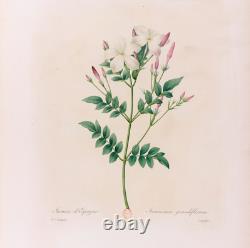 Oil on cardboard from the 19th century in its wooden and stucco frame. Painting: 20.5X15cm Frame: 25.5X31.5cm.
Taken from plate 70 "Jasmin d'Espagne" (Jasminum grandiflorum) drawn by Redouté and reproduced in colored engraving by Langlois in the book "CHOIX DES PLUS BELLES FLEURS".