Neoclassical Lacquered and Gilded Wooden Trumeau, Oil on Canvas of an Italian Garden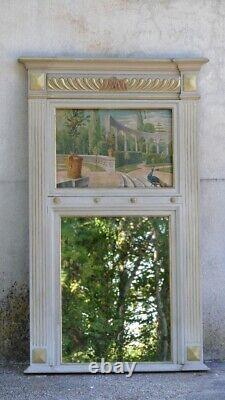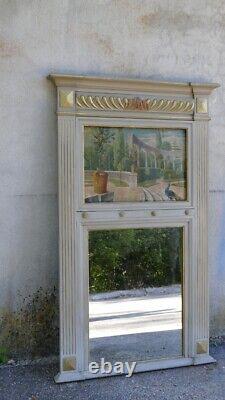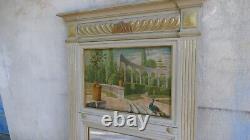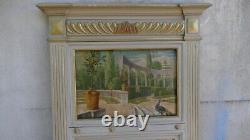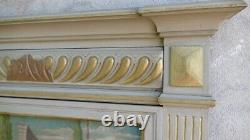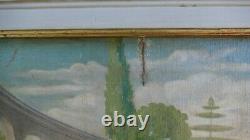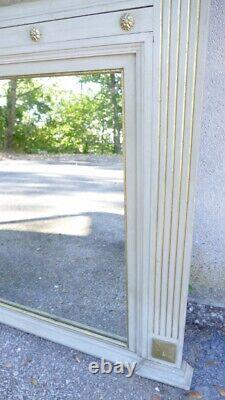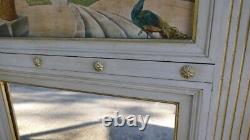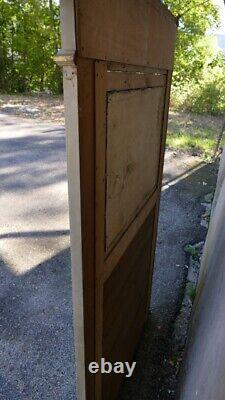 Charming Neoclassical style trumeau in gray trianon lacquered and gilded patinated wood. The uprights are fluted and the pediment features curved gadroons. The painting section consists of an oil on canvas marouflaged on a panel depicting an Italian garden with colonnades, orange trees, and a peacock. Some lacquer chips, torn canvas at the top, but what charm!
Delivery on pallet and wooden crate, 280 euros in France, 500 euros in the EU, and 1500 euros for the rest of the world. Width: 100.5 cm at the bottom, 104 cm at the cornice.