Louise Dugardin, portrait painted from a photo, Infantry Soldier 1870, military war memorabilia.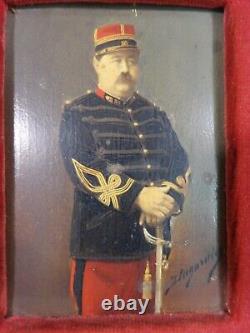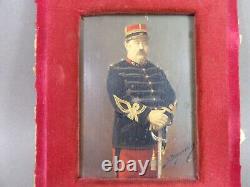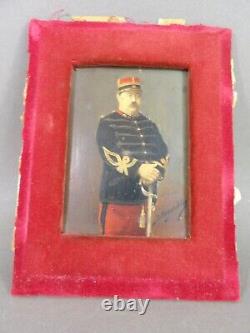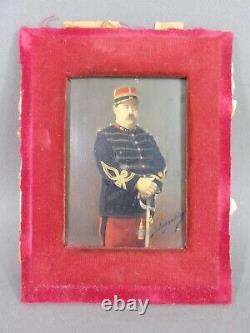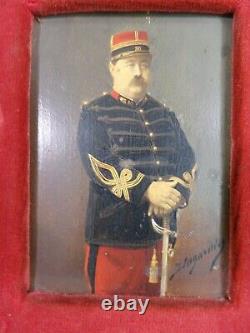 Louise DUGARDIN XIXth century specialist in miniature paintings on photographs. Subject: HENRI huet, Reserve Infantry Commander around 1870 - 1880. Photograph glued on wooden panel and highlighted with oil paint, signed on the right L.
Condition can be seen in the photos, size of the view approximately 9x12cm. Ancient and collectible object with endearing signs of use, the numerous photos define the condition of the object, sold as is, see photos. Pickup possible, shipping costs additional.
COMMANDER INFANTRY 1870 WAR MILITARIA XIX SOLDIER.