Landscapes by the water + St Hélier District Rennes Oil Double-sided Signed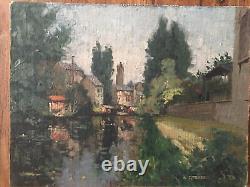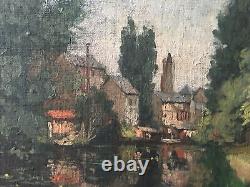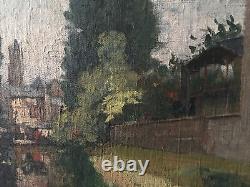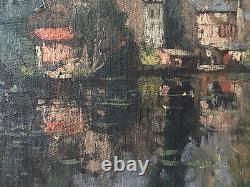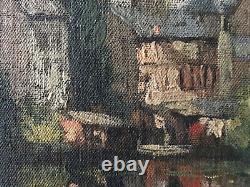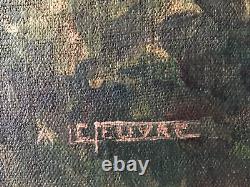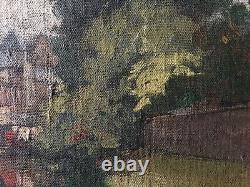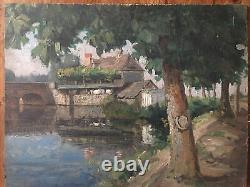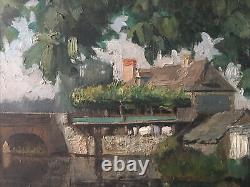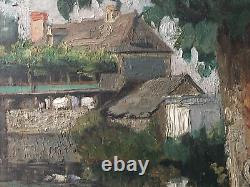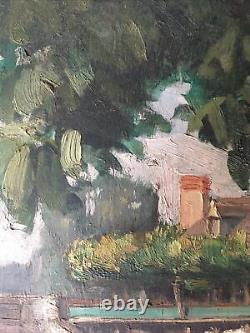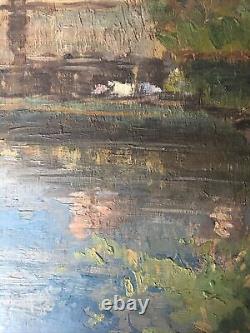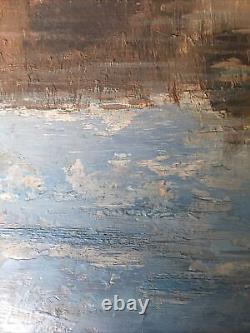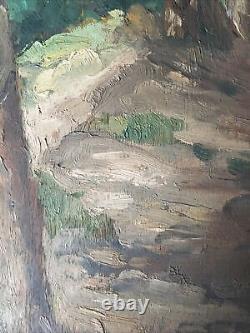 Double tableau on both sides. Recto: 1 Oil on canvas glued on wooden panel, depicting the banks of the Vilaine in Rennes (Saint Hélier district), signed? Verso: 1 oil on panel (not signed, but by the same artist) depicting the banks of a river, possibly also the Vilaine?
Size: 46 x 60.5cm. General condition: Good for the oil on canvas (recto), and some wood chips on the edges and small abrasions for the oil on panel (see photos).
I believe it is possible to separate the oil on canvas from the panel to make two distinct paintings (for connoisseurs' consideration).