Landscape Oil Painting on Wood 19th Century Barbizon Signed Antique Painting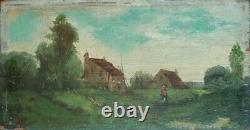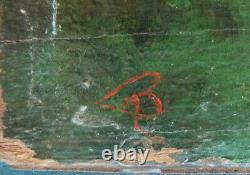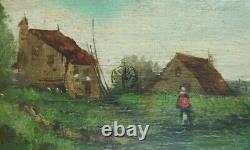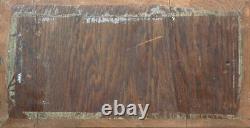 Oil painting on a wooden panel, reinforced with an oak panel. Signed at the bottom left with a monogram, possibly "B"? French school from the 19th century. Size: 18.5 x 35.8 cm.
The wooden panel is slightly curved (twisted). Some chipping on the edges.
Possible hand delivery in Paris 9th arrondissement.