Frans Van Der Perre 1890: The Scheldt in Holland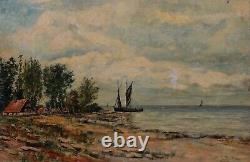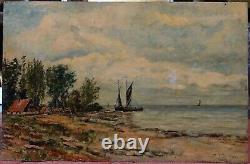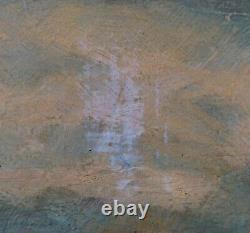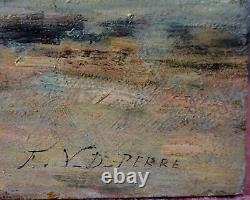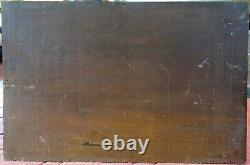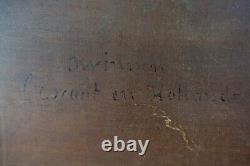 Oil on wood, 61cm x 40cm, signed bottom right F. Frans Van De Perre, 19th-20th century, Belgian painter of landscapes and seascapes.
Painting from the Flemish School of the late 19th century, executed around 1890, depicting the Scheldt in Holland (Titled on the back). This wooden panel is in excellent 100% original condition. The painting, never cleaned and not dirty, is in perfect 100% original condition, neither repainted nor repaired in any way. Absolutely nothing stands out under the U lamp. Slightly yellowed varnish, visible cleaning attempt in the center.
Feel free to ask me for High-Definition photos! My paintings come with an invoice that serves as a certificate of authenticity written by me. Completely handwritten, it precisely describes the painting, certifies the author, the period, and the authenticity. This document has a European legal value of 10 years. I take responsibility for everything I sell, my 100% positive ratings testify to it!