Flower Coast of Belle-Île-en-Mer, heather oil on wood framed 1932 anonymous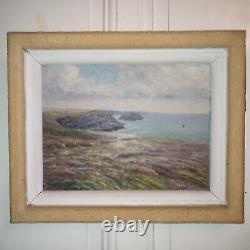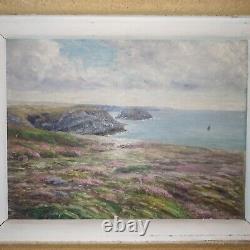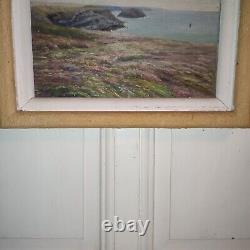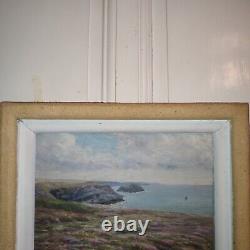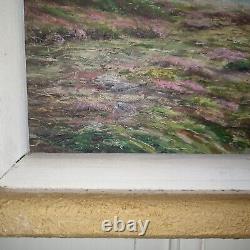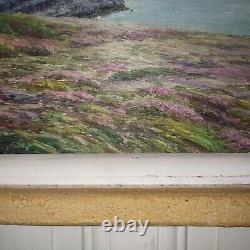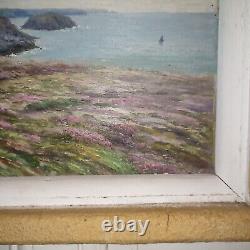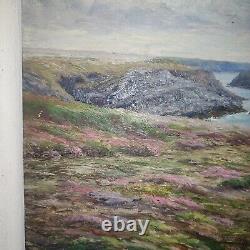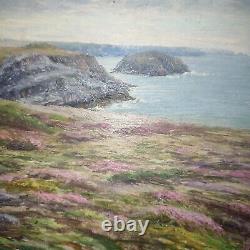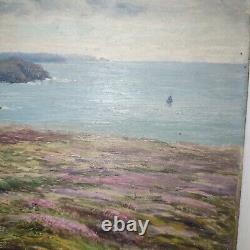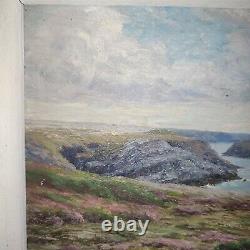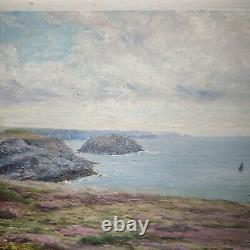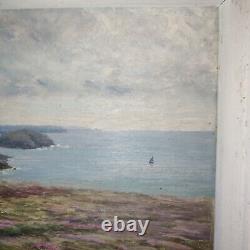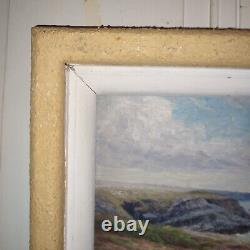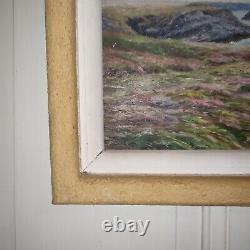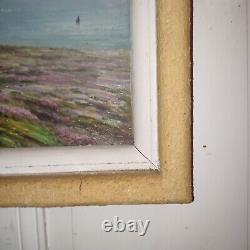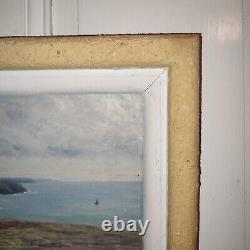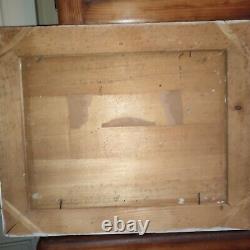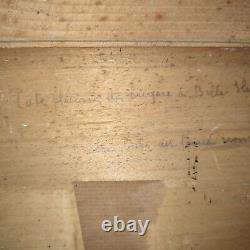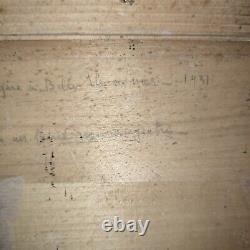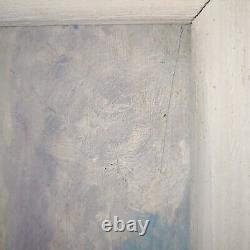 "Coast of blooming heather Belle-Île-en-Mer" oil on framed wood 1932 anonymous. Beautiful oil on wood panel, unsigned and dated on the back 1932, French XXth century school. Titled on the back "Coast of blooming heather Belle-Île-en-Mer" view of the coast and rocks, further the sea with a sailing vessel under a cloudy sky, numerous annotations by the artist on the back of the panel. Very well executed, beautiful colors treated in part with long flat areas.
Note a small crack on the top left of the panel. Another painting by the same artist "La Chabannne" in my shop. Frame size 36.5 x 45 cm. Panel size 26.5 x 35 cm. The photos are an integral part of the description. The items I offer for sale are not new, they are sometimes a hundred years old and may have signs of wear. THANK YOU FOR VISITING BROC AND BROL. Painting, portrait, seascape, oil, still life, landscape, Brittany, sea, Belle-Île-en-Mer, modernism, French school, decoration.