Constant Pellegrin - Bénézit Well Rated The Dancer Around 1960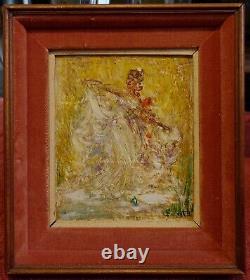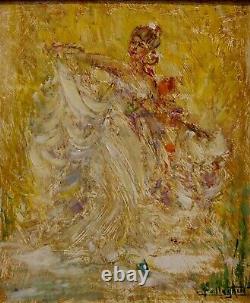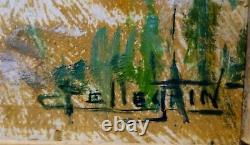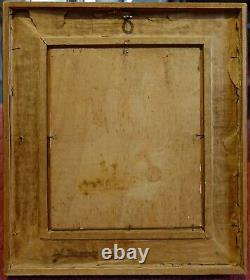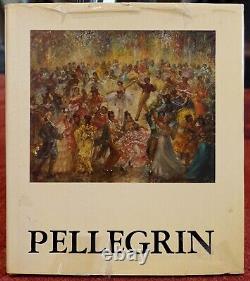 23.5cm x 19.5cm without frame, 35x31cm overall. Signed at the bottom right by C.
Member of the Portaels circle in Vilevorde. Artist listed in Bénézit, Arto and Piron. Valued by Artprice, Artnet, Akoun, Mayer, etc. Wood panel in excellent condition.
Paint layer in excellent condition. Shipping costs for this painting. My paintings come with an invoice that serves as a certificate of authenticity. Written by me, it describes the painting precisely, certifies the author, period, and authenticity. This document has a European legal value of 10 years. I have been a professional art dealer for over 20 years. I take responsibility for everything I sell. My 100% positive ratings testify to this.